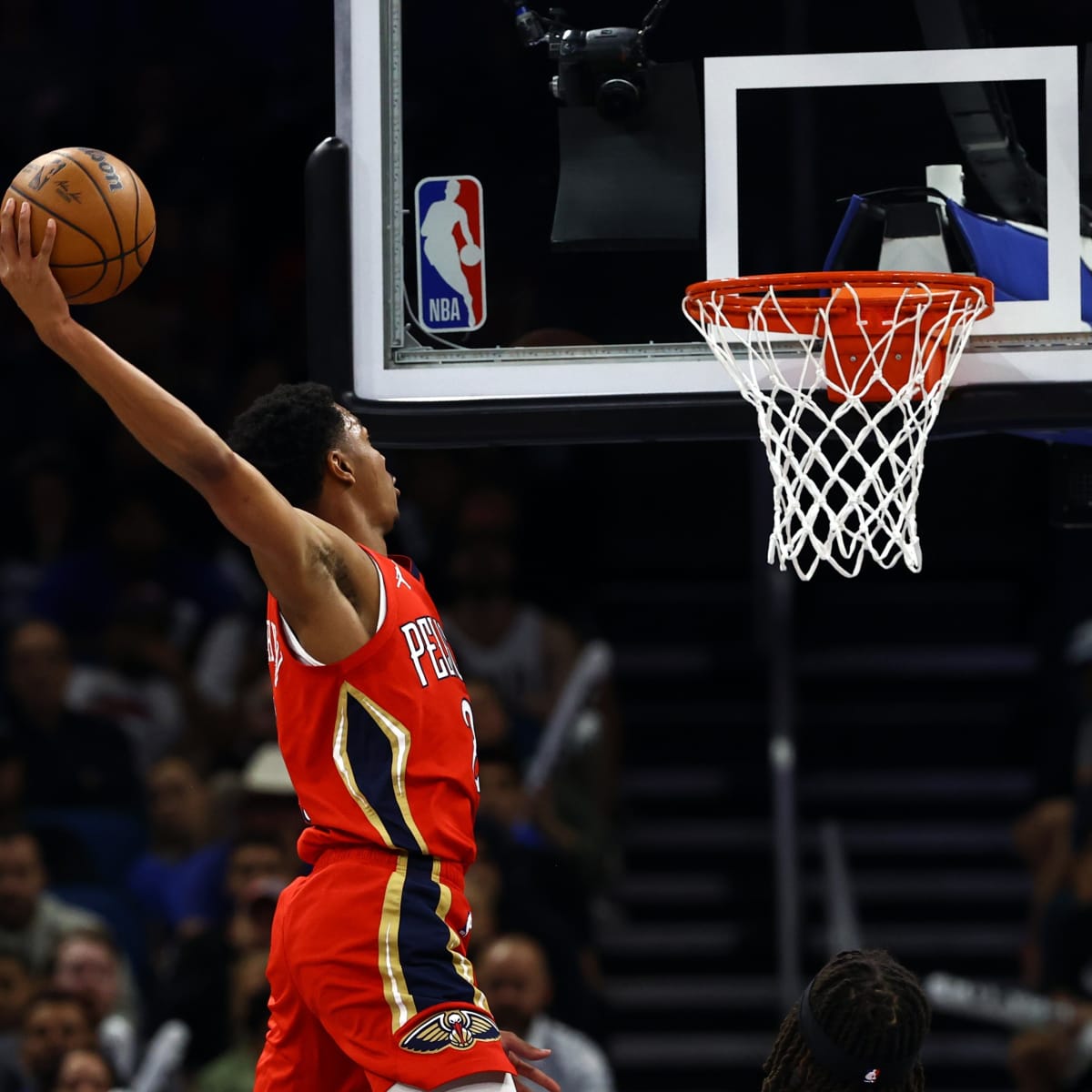 We knew three participants invited to the All-Star Saturday night Dunk Contest: G-League fan favorite Mac McClung, the Portland Trail Blazers Shaedon Sharpe and the Houston Rockets' KJ Martin.
The fourth slot in that event will go to the Pelicans' Trey Murphy, reports Andrew Lopez of ESPN.
The Dunk Contest will headline All-Star Saturday night, Feb. 18, from the Vivint Arena (soon to be the Delta Center again). The event will be broadcast on TNT. Click the link and start betting.