Ronnie O'Sullivan swatted aside an early scare to establish a 6-3 lead over David Gilbert in the opening session of their World Snooker Championship clash at the Crucible.
O'Sullivan, seeking to match Stephen Hendry's modern record of seven world crowns, lost the first three frames to the 2019 semi-finalist but responded with two centuries to move into a dominant position ahead of Sunday's conclusion.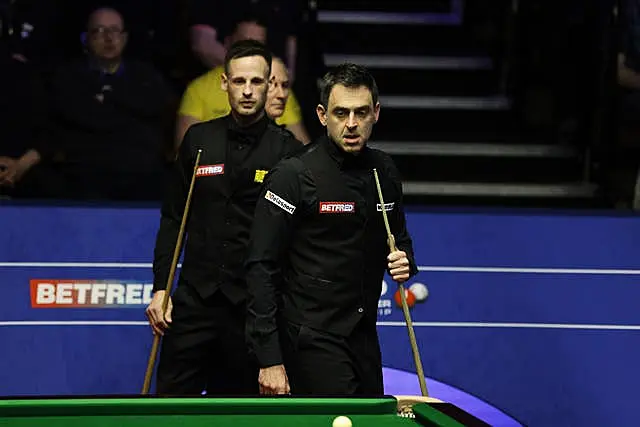 Gilbert was the toughest possible first-round draw for O'Sullivan, who warned on Friday of "carnage" among the seeds in the early stages of this year's competition due to the quality of those who have come through qualifying.
O'Sullivan stepped up the pace after the break and Gilbert began to wilt under the pressure, producing a series of errors which the favourite characteristically exploited.
When Gilbert left a red dangling over the pocket in the seventh frame, O'Sullivan responded with a 104 clearance to move in front for the first time, and a missed black off its spot in the next yielded another half-century and a 5-3 lead. O'Sullivan, as always, didn't let down his fans and bounced back and won – even though the odds for his win were very low.